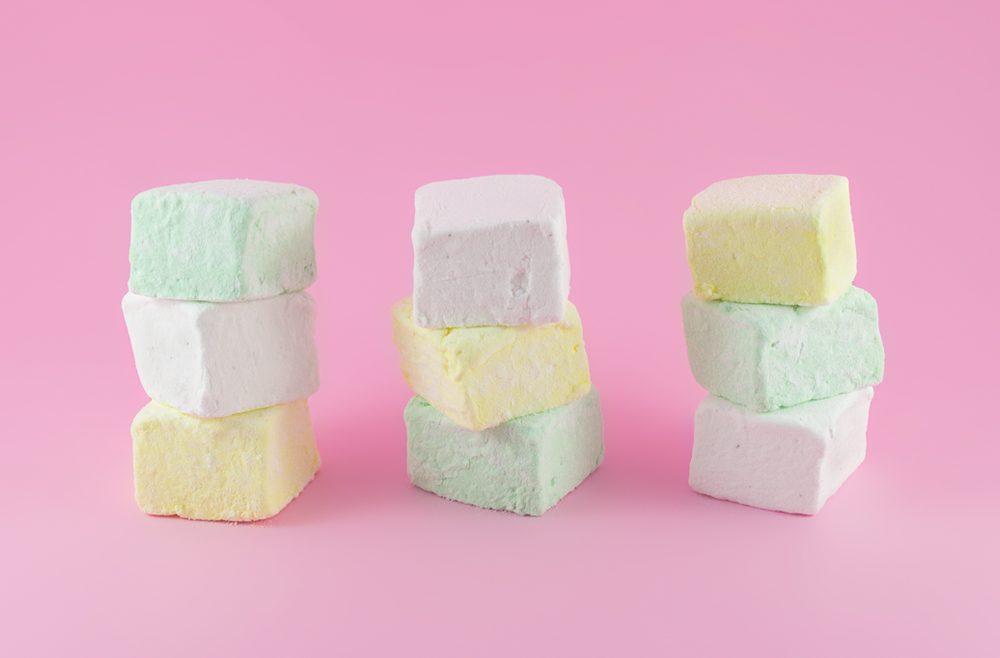 The Marshmallow Round
This trivia post is inspired by the delicious marshmallows of I Love Puffy Love. Enjoy these 10 sugary questions!
---
The word "Marshmallow" is derived from the plant Mallow and what other word that describes the habitat of this plant? – Marsh

Which country started whipping marshmallow sap in the 19th century and created the popular "fluffy" style? – France

What ingredient is typically added to give marshmallows their airiness and structure? – Gelatin

What type of cracker is traditionally used for the ends of a s'more? – Graham cracker

What is the name of the marshmallow monster appearing in the Ghostbuster movies? – Stay Puft Marshmallow Man

What company makes the popular marshmallow chicks, "Peeps"? – Just Born

Compared to regular marshmallows, what key ingredient is traditionally missing from marshmallow creme? – Gelatin

The traditional American Rocky Road dessert is comprised of chocolate, marshmallows and what other ingredient? – Nuts (Walnuts or Almonds)

What year did Kraft introduce Jet-Puffed Marshmallows? – 1958

Which version of Android was named "Marshmallow"? – 6
---
Have a great weekend and indulge yourself.